A puzzle-adventure full of flashbacks..
Asking for a game from Czech Republic I was overwhelmed by the number of games people recommended. Games like DayZ, Samorost, or Mafia were named a couple of times. Since Mafia is one of my favourite games (a game with an *incredibly* amazing soundtrack) I was EXTREMELY tempted to just play it again. However, there was one game, which was named more often than others: Machinarium. Since it was already a long time on my Steam wishlist, and the game was part of the Steam sale this was a great opportunity to finally play this game as my game from Czech Republic.
Starting the game I was shortly irritated by the headline "Flash Game". Is this a new nostalgic studio or publisher? I definitely was more surprised to play a game developed in Adobe Flash than I was when playing a game in a DOS virtual machine during this year project. Back to the story: you would start the game as a broken robot on a junkyard. First tasks: find your missing pieces (body, arms, legs) and get an idea what's going on. How to find your parts makes the game's purpose already pretty clear – this game is a tricky puzzle game, with an interesting point-and-click adventure design, and an extremely cute story. The robot's name is Josef. Compared to robots like Daleks, Mr. Handy, the Terminator, or Bender, Josef is pretty much skill-free. Josef's only skills are to walk, to resize himself, and to eat items (or small robo-dogs) to collect them in an inventory.
The first thing one would notice is the interesting art style. The graphics are hand-drawn and remind of steampunk worlds. The focus is definitely more on the puzzle elements (finding correct combinations) than on the point-and-click elements. All elements of the game – the story, the art, the puzzles, and the characters – are created in a detailed and inspiring way. The story is told without any words, but with small comics/dialogues drawn in speaking bubbles.
For me, playing this game was a nostalgic experience (most probably because of this mixture of point-and-click adventure, the art style, and .. Flash as technology). Sometimes it felt like I am reading a wonderfully drawn children's book. Small Josef trying to find out what has happened to him, fighting his arch-enemies – the villains, a trying to save the world. A very relaxing, but due to the puzzle elements, still challenging experience. This was probably the best game to relax and calm down after playing This War of Mine.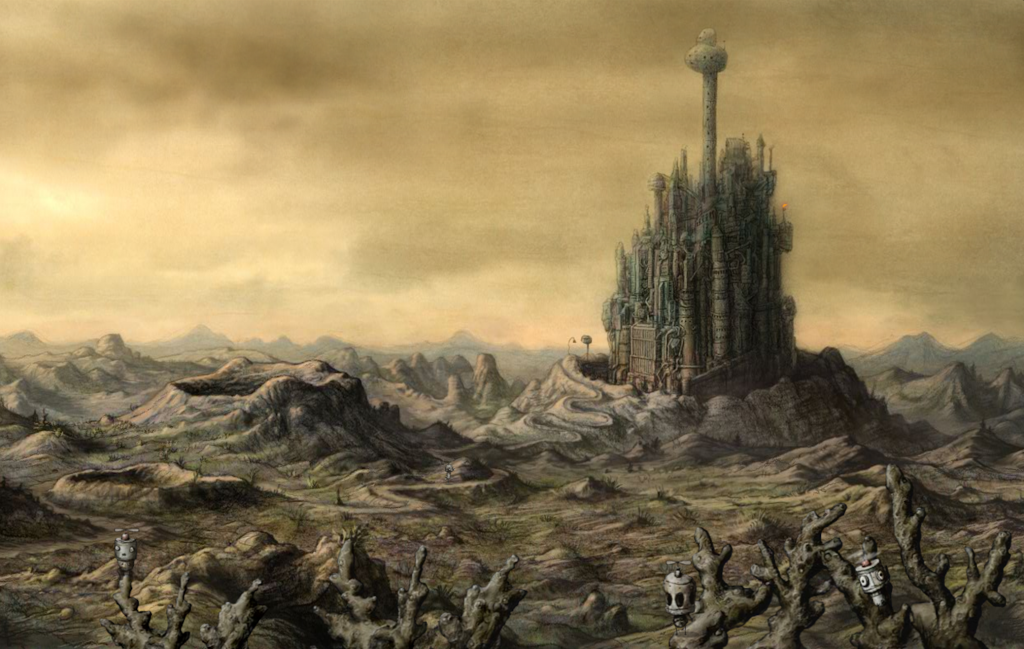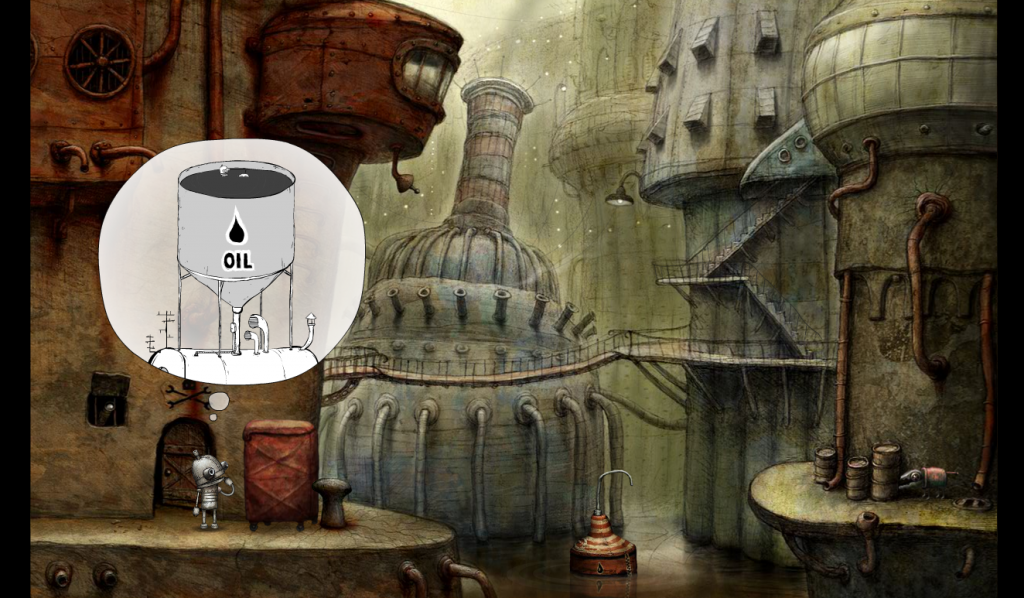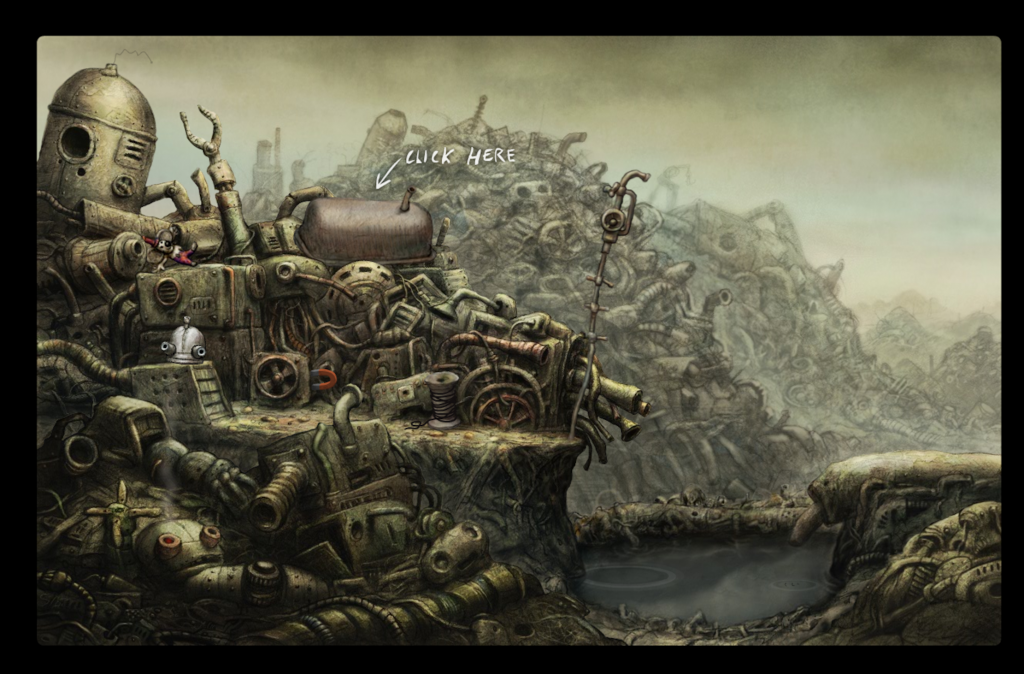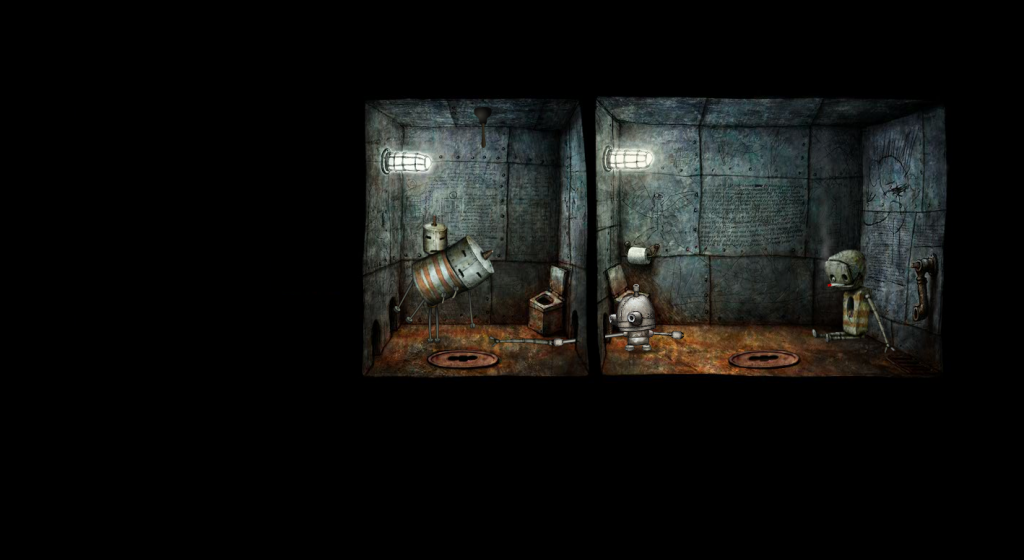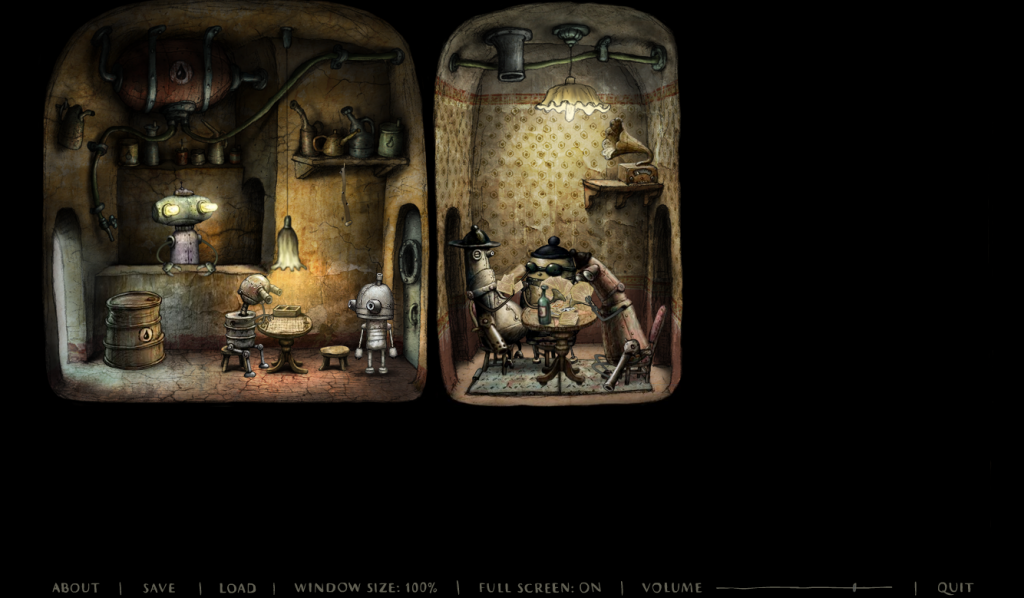 Release
2009
Genre
Survival, Strategy, Resource Management
Developer
Amanita Design
Publisher
Daedalic Entertainment
http://machinarium.net/